Visual Designer | Storyteller | Creative Technologist
Anjali is a multi-disciplined designer and creative technologist with a piece of vast knowledge in user experience, visual design, process-driven research, collaboration, and hands-on product design. She thrives working alongside quick-minded developers, designers, artists, and stakeholders, where trial, error, and innovation are expected and appreciated.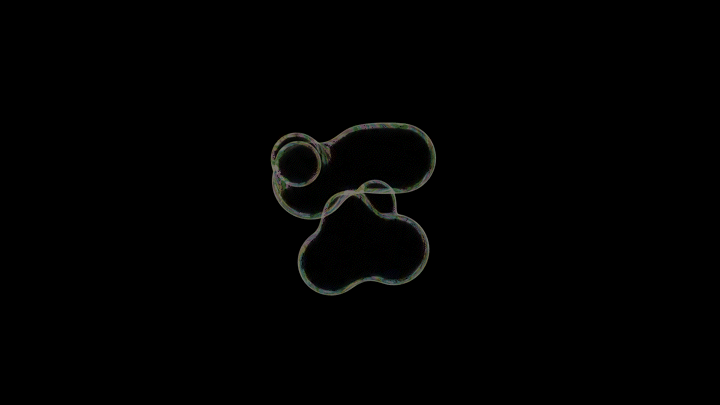 ​
Carnegie Mellon University
Master of Entertainment Technology
Major - UI/UX Design | 2020-22
​
Delhi University
BFA in Visual Communication
Major - Graphic Design | 2013-17
​
Electronic Arts + ETC Fellowship 2020
for women in gaming
​
​
Generation Google Scholarship 2020
for women in gaming
​
​
AIAS WomenIn Scholarship 2020
for women in interactive entertainment
​
Anjali brings half a decade of cross-platform experiences in the entertainment industry. From feature films to digital advertising to web/mobile apps to multi-modal video games, she has enjoyed collaborating with various leading media companies and helping startups.
Hover over the alphabets to learn more about me
A visually engaging web & mobile experience that makes exploring the HistoryMakers digital archive fun.
Client




The HistoryMakers, Chicago



Role


UX/UI Designer
Producer
Timeline




15 weeks, Jan-May 2021
Team




with Lauren Zhang, Siqi Wang, Shiwen Jiang, Yue Yuan
Platform




Web & Mobile Browser



Responsibilities


UX Research
Usability testing
Wireframing
Rapid Prototyping
Pipeline Development
Daily Scrum Master
Development Documentation
Tools


Figma
Maya
AfterEffects
Photoshop
Illustrator
Trello
G-Suite
Our team was tasked to create a visual, interactive and playful web browser experience that will attract the interest of new audiences and encourage them to learn about African American history from The HistoryMakers database.
The HistoryMakers is a non profit organisation that contains an archive of 148199 Stories from 2691 African- Americans collected in the form of video interviews.
The HistoryMaker was founded to address the lack of documentation and preservation of the African American historical record. However, they lack the opportunity to communicate with young community and engage them in the historical process.
People of age 20-29 years of all cultures and professions.
What are the people's interests in history?

What will bring users to the HistoryMakers archive?

What are the problems with the existing archive?
Interviews

Surveys

Online research
To learn more about the current young people's interest in history and African American culture, we interviewed 30 students and professionals of different races between the ages of 20-29 and invited them to browse the HistoryMakers website.
Familiar, intimate, firsthand, personal account
Authenticity, Trustworthiness
Present more
dimensionality
Community
& Family History
We tested the existing archive of the HistoryMakers with our users to learn how we can improve the experience of our product. We watched the users explore certain features of the old archive and collected feedback through observation and interviews.
More than 3000 history-makers are sorted alphabetically by their last names. Thus, many users ended up clicking the first couple of people (whose last names usually start with A) and never had the patience to click through other pages to find what they actually like.
3K+ People Sorted By Last Name
Users had to click back and forth to see the biography (which is often incredibly long) in order to make sure that person was interesting enough.
Solution?




Easily find a starting point.
Overwhelming Size of Data
Solution?




Curate content based on interests
Hard to Find Relatable Content
Solution?




Fun interactions and visual appeal
Visually Dull and Disengaging
Provide an easy starting point
Find people aligned to user's interests
Visually appealing and appropriate
Each of the team members pitched 5 ideas. We organised our 25 ideas in 3 themes that seemed abstract enough to not offend the African American community. We then created detailed designs and early prototypes to pitch them to our clients.
3D timeline (animated storyboard)
Constellation (interactive website)
3D library (unity mockups)
Experience Personalisation
Data Analysis for Relatable Content
We worked worked with the HistoryMakers to derive data that would allow us to create a personalised and relatable experience for the users.
​
Some common data we found from all the 3000 HistoryMakers' interviews were -
​
Favourite Food

Favourite Color

Favourite Season

Occupation

Birth Year
​
​
​
Upon testing the 3 ideas with our users and the feedback from our clients we decided to merge the 3D timeline idea with the 3D library. The feedback suggested the players preferred the following from all the prototype that we tested with them.
​
Visuals of 3D space

Picking album & playing record

Picking answer on wheel
Half way through our client decided not to host the video interviews on our experience due to paywall issues.
We had to pivot away from showing videos, focusing on presenting people and their information.
​
Not showcasing the videos anymore, we broke the projector down into two parts to make it distinct from a film projector.
​
1. Replace the videos with a rotating picture carousel which the user can click through to explore the HistoryMakers in a playful manner.
2. Replace the projector control like filters to flat stripe filters which will give easy access to data and a quick starting point.
Final Direction - Detailed View + Overview
Detailed View





Playful image carousel with slider filters for easy exploration.
Hover over the wireframe to see final results
Overview





Engaging data visualisation to explore content based on more personalised filter like favourites.
Hover over the wireframe to see final results
Our team used a 1-week design sprint (user tests, design iterations, client meetings). In this way, we were able to quickly identify the problem and iterate the design.
BEFORE: Users can only see one option at a time so they have to click through all the options to find what they want.
​
AFTER: Made the filters flat so that users can see multiple options at a time.
​
BEFORE: Most users tried to click the biggest tile in the center unconsciously to see the information which was already displayed on the right side.

AFTER: Added the fade-in and fade-out effect to the biography information so that the animation can catch the user's attention better.
#3 Additional Help Button
BEFORE: Some testers didn't know how the states were categorized into these regions.

AFTER: Added a help icon that explains the region category and order convention.
​
First, select the filters based on your interests! It helps you to narrow down from the 3000 history-makers. Feel free to try out different answers or even the filters themselves!
The carousel on the left contains all history-makers that match your answers. Simply browse through it using your mouse. And the short bio on the right side will help you make the decision.
Just found someone you are interested in and want to learn more about? You can click LEARN MORE and go to the biography page on the
With our newly designed website, there is no bias towards the people on the first page like before. All history-makers now have an equal chance to be discovered by users. 87% of users are able to find the history-makers they like. And 75% of users expressed interest to visit the website again.
​
Our client is so satisfied with our final design that they decided to publish our website on the HistoryMakers official website! Let's hear our client's feedback on us!